About Renovation Innovations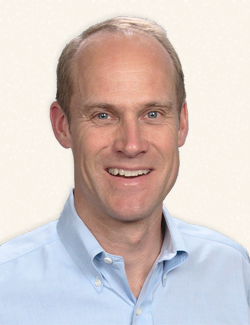 "I'm always happy to bump into past-clients on the street. And I regularly go out of my way to pass by completed projects."
Hi, I'm Bert Hansen.
As president of Renovation Innovations, I relish hearing about past projects. How much more life the addition has brought a growing family. How the 'new' kitchen continues to delight visitors, even with the original fixtures from 1907. How the kids love playing in the tub of the bathroom remodel while the parents sit by comfortably and watch.
For me, it's a matter of pride; knowing that my team's work and the materials we use will continue to endure for generations. That inspires me to ensure the humblest details get as much care as the meticulous plan that precedes every project.
As a trained engineer, lifelong craftsman, and inheritor of two generations of electricians, I take a careful, considered approach to every one of my projects. Before beginning, I'll work through a job-costing and planning system refined over decades. Thanks to this approach, I consistently satisfy clients with my precise planning, accurate scheduling, and up-front pricing.
If you've been through a remodel before, you think of your house as an investment in addition to a home, and you know the value of enduring craftsmanship, contact me today.
A streamlined permitting and inspection process.
As a member of Portland's Bureau of Building's Field Issuance Remodeling Program, Renovation Innovations provides one point of contact with the city.
Certified Lead Paint Contractor
In conformance with regulations for pre-1979 homes, Renovation Innovations is certified by the EPA and registered with the State of Oregon as a Certified Lead Based Contractor.